YOUNG. UNIQUE. CREATIVE. RESPONSIBLE.
From the very beginning, the name has stood for our goal to create furniture and accessories with character and soul.
FURNITURE MANUFACTURER IN INDIA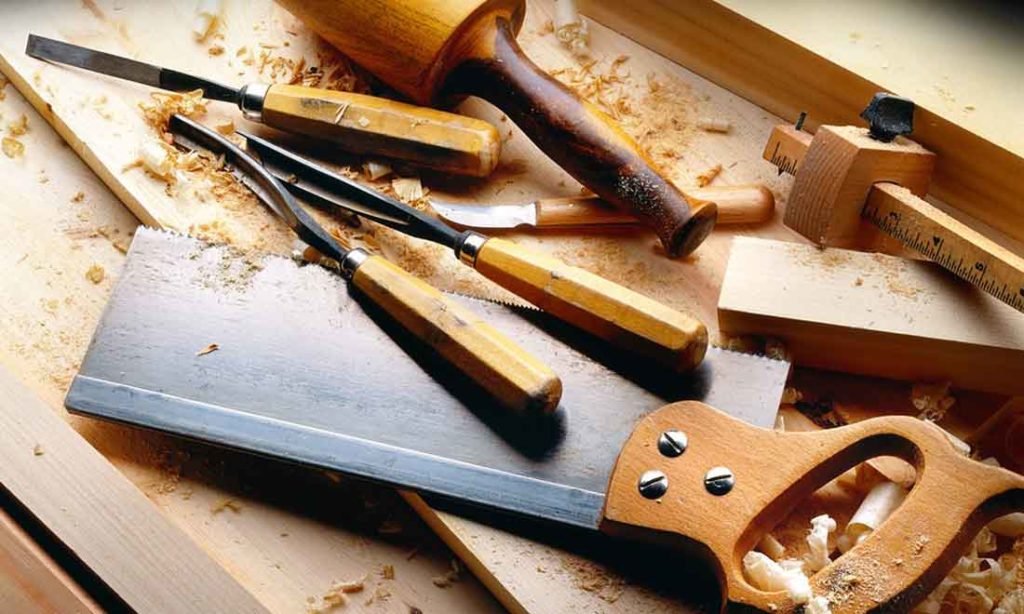 We have been manufacturing and exporting beautiful furniture from solid wood in India and have built a nationwide reputation for design, quality and customer service.
As an international furniture manufacturer from India, we like to share our energy and passion for great furniture, design and hospitality, and our relationship with our customers and suppliers is a partnership based on trust and confidence.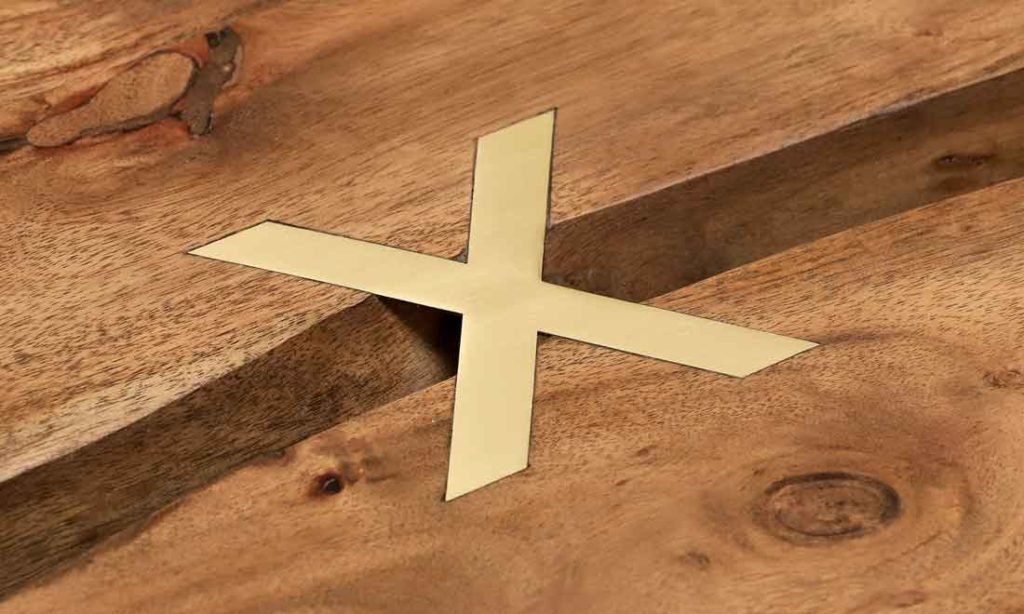 Being a family run company you can be sure that you will deal with real people who care about the products and quality.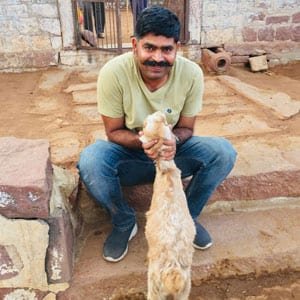 Ravindra Singh
Director Sales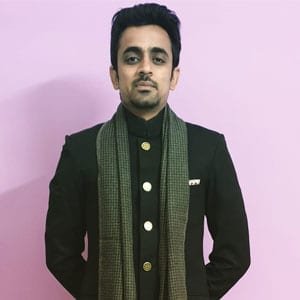 Bhawani Singh
Production & Quality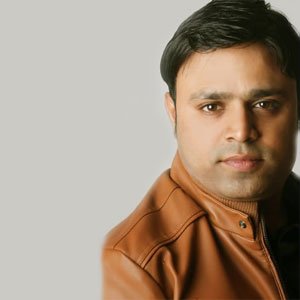 We would love to hear from you, so whether you need a quote, wanna ask any question or just  wanna say hello, feel free drop us a line!
Best Furniture Manufacturer, Exporter and Supplier in India
Purewood is one of the most trusted Furniture manufacturers in India since 1997. Our customers know us as a top wooden furniture manufacturer and industrial furniture manufacturer in India. Purewood supplies high-quality furniture to customers in the local and international furniture industry. With 120,000 SQ Feet area for the production facility and state of art plant & machinery; we are equipped to full fill any custom order. Our full time 79+ artists and workers make the industry's most experienced team.
Each of our pieces is handcrafted to live long for years. Our wooden furniture and industrial furniture is strong enough to stay with you for generations. Our furniture manufacturing process is unique and intensive. Furniture Manufacturing, furniture supply and Furniture exporting is an art that we are crafting better and better every day. Our team and artist come from the family that is into furniture manufacturing from generations.
We offer an extensive range of industrial furniture, wooden furniture and upholstery Furniture. We inspect, create and always find brilliant and beautiful solutions for our customer. As an international furniture manufacturer from India, we like to share our energy and passion for great furniture, design and hospitality, and our relationship with our customers and suppliers is a partnership based on trust and confidence. We have been manufacturing and exporting beautiful furniture in India and have built a nationwide reputation for design, quality and customer service. Our range of products includes:
Industrial Furniture
Wooden Furniture
Upholstery Furniture
Reclaimed Wood Furniture
Live Edge Furniture
Antique and Replica Furniture
All of our raw materials like wood, metal and finishing material comes from the right source. We use wood that comes from the right and legal sources. Our vendors for wood supply are from India, Germany, and Serbia, who are working with us for more than 15 years now. All of our finishes are lead-free and food grade. That means it is safe and healthy for humans and heath.
Why Choose Us
Lessoning Offices around the Globe: As an importer; this could be a stressful decision to trust someone far away in India. Sometimes culture and sometimes language is a barrier. Our reference offices are located in Germany, Holland, and Canada. You can speak to them to gain further trust and confidence.
Trusted and legal Timber: Saving nature is our prime focus as a responsible furniture manufacturer from India. All of our wood is grown enough to produce a piece of art. You can ask for a certificate and permission at any point in time.
100% In-house Production: All of our products and your orders are made In-house. From wooden production to metalwork; every single piece is made inside our factory. We have our separate machining and assembly unit. After assembly finishing and packing and inspection are done in a different unit.
Verity of Timber Options: As a top Wooden Furniture manufacturer from India; we maintain solid wood stock. We can offer you a variety of timber options. White Oak, Beachwood and Wild Oak are always in stock. Mango wood, acacia wood, and sheesham wood. All of our timber comes from government-approved suppliers.
We can deliver complete custom order. From design to packing, finishing to doorstep delivery option; we serve as you want.
Guaranteed Quality. It is our firm words that you get what you expect. Our responsibility doesn't end even after we sell it and even after our client sells it. We are always standing after our products.
Long term business relationship. We believe in long term business relationship. And we believe in repeat orders and happy customers.  
Contact us for any query or call us at +91 7062626212. We will happy to assist you.
Bester Möbelhersteller, Exporteur und Lieferant in Indien
Purewood ist seit 1997 einer der vertrauenswürdigsten Möbelhersteller in Indien. Unsere Kunden kennen uns als führenden Holzmöbelhersteller und Industriemöbelhersteller in Indien. Purewood liefert hochwertige Möbel an Kunden in der lokalen und internationalen Möbelindustrie. Mit 11.150 qm Fläche für die Produktionsanlage und hochmoderne Maschinen und Anlagen, sind wir in der Lage, jede kundenspezifische Bestellung vollständig auszuführen. Unsere über 79 Designer und Holzbearbeiter bilden das erfahrenste Team der Branche.
Jedes unserer Stücke ist handgefertigt und dadurch langlebig. Unsere Holzmöbel und Industriemöbel können über Generationen bei Ihnen bleiben. Unser Möbelherstellungs-prozess ist einzigartig und intensiv. Möbelherstellung, Möbelversorgung und Möbelexport sind eine Kunst und wir werden jeden Tag besser. Unser Team stammt aus Familien, die sich seit Generationen mit der Möbelherstellung beschäftigen.
Wir bieten ein umfangreiches Sortiment an Industriemöbeln, Holzmöbeln und Polstermöbeln. Wir prüfen, kreieren und finden immer brillante und schöne Lösungen für unsere Kunden. Als internationaler Möbelhersteller aus Indien teilen wir gerne unsere Energie und Leidenschaft für großartige Möbel, Design und Gastfreundschaft. Unsere Beziehung zu unseren Kunden und Lieferanten ist eine Partnerschaft, die auf Vertrauen und Zuversicht basiert. Wir stellen schöne Möbel in Indien herund exportieren sie und wir haben uns einen landesweiten Ruf für Design, Qualität und Kundenservice erarbeitet.
Unsere Produktpalette umfasst:
Industriemöbel
Holzmöbel
Polstermöbel
Wiedergewonnene Holzmöbel
Live Edge Möbel
Antike und Replik-Möbel
Alle unsere Rohstoffe wie Holz, Metall und Veredelungsmaterialen stammen aus der richtigen Quelle. Wir verwenden Holz, das aus legaler Herkunft stammt. Unsere Lieferanten für die Holzversorgung kommen aus Indien, Deutschland und Serbien, die seit mehr als 15 Jahren mit uns zusammenarbeiten. Alle unsere Oberflächen sind bleifrei und lebensmittelecht. Das heißt, es ist sicher und gesund für Mensch und Gesundheit.
Warum uns wählen
Unterrichtsbüros rund um den Globus: Als Importeur könnte es eine stressige Entscheidung sein, jemandem zu vertrauen, der weit weg in Indien ist. Manchmal ist Kultur und manchmal Sprache ein Hindernis. Unsere Referenzbüros befinden sich in Deutschland, Holland und Kanada. Sie können mit ihnen sprechen, um Vertrauen zu gewinnen.
Vertrauenswürdiges und legales Holz: Die Rettung der Natur ist unser Hauptaugenmerk als verantwortungsbewusster Möbelhersteller aus Indien. Unser gesamtes Holz ist gut genug, um ein Kunstwerk zu produzieren. Sie können jederzeit ein Zertifikat und eine Erlaubnis anfordern.
100% Eigenproduktion: Alle unsere Produkte sowie Ihre Bestellungen werden im eigenen Haus ausgeführt. Von der Holzproduktion bis zur Metallverarbeitung, jedes einzelne Stück wird in unserer Fabrik hergestellt. Wir haben unsere separate Bearbeitungs- und Montageeinheit. Nach der Montage erfolgt die Fertigstellung sowie Verpackung und Inspektion in einer anderen Einheit.
Richtigkeit der Holzoptionen: Als führender Holzmöbelhersteller aus Indien pflegen wir Massivholz. Wir können Ihnen eine Vielzahl von Holzoptionen anbieten. White Oak, Beachwood und Wild Oak sind immer auf Lager sowie Mangoholz, Akazienholz und Sheeshamholz. Alle unsere Hölzer stammen von staatlich zugelassenen Lieferanten.
Wir können komplette Sonderanfertigungen liefern. Vom Design über die Verpackung bis hin zur Lieferung vor die Haustür. Wie Sie es wünschen.
Garantierte Qualität. Wir versprechen, dass Sie bekommen, was Sie erwarten. Unsere Verantwortung endet nicht, nachdem wir es verkauft haben und auch nicht, nachdem unser Kunde es verkauft hat. Wir stehen immer hinter unseren Produkten.
Langfristige Geschäftsbeziehung. Wir glauben an eine langfristige Geschäftsbeziehung und wir glauben an Nachbestellungen und zufriedene Kunden.
Kontaktieren Sie uns für Fragen oder rufen Sie uns unter +91 7062626212 an. Wir helfen Ihnen gerne weiter.
La Meilleur Fabricant De Meuble, Exporteur Et Furnisseur En Inde
Le compagnie Purewood est l'un des plus fiable fabricant de meuble en Inde depuis 1997.Nos clients nous connaissent comme les meilleur fabricant de meubles en bois et meubles industriels en Inde. Nous fournissons des meubles d'haute qualité pour le clients de l'industrie du meuble dans le marcher locale et Internationale. Avec une superficie de 36,576 metre carrés pour les site de production, installations et machines; nous sommes équipés enfin de remplir entièrement toute commande personnalisée. Nos 79+ artistes avec de ouvriersà plein temps en font L'équipe la plus expérimentée de ce secteur.
Chacune de nos pièces est fabriquée à la main pour etre solide et resistante pendant des années. Nos meubles en bois et meubles industriels sont assezsolideenfin de rester avec vous et avec voter generation comme heritage.Notre méthode de fabrication de meubles est unique et intensive. La fabrication de meubles, la fourniture de meubles et l'exportation de meubles est un art que nous maîtrisons mieux jour par jour. Notre artistes sont les descendant des famillequi se consacre à la fabrication de meubles depuis des générations.
Nous proposons une large gamme de meuble industriels, de meuble en bois etmeubles tapissier. Après verifié bien les article sont créés et Nous avons toujours la solution pour notre clients. Comme un fabricant Internationale de L'Inde, Nous aimions bien partager noter energie, passion et hospitalitéenfin de formé un meuble génial. Notre relation avec notre clients et fournisseurs est base sur confiance et croyance. Nous fabriquons et exportons de beaux meubles en Inde et Nous avons bait une réputation nationale pour le design, qualité et service des clients.
Veuillez trouver nos meilleurs produits ci-dessous:
MEUBLE INDUSTRIELS
MEUBLE EN BOIS
MEUBLES TAPISSIER
MEUBLE EN BOISRÉCUPÉRÉ
MEUBLE DU BORD NATURAL
ANCIENNE ET RÉPLIQUE MEUBLE
Toutes nos materiaux brut comme le bois, le métal et les matériaux pour finition proviennentde la bonne source.Nous utilisons du bois provenant de sources correctes et légales. Nos vendeurs pour l'approvisionnement en boisviennent de l'Inde, Allemagne et Serbie, qui travaillent avec nousdepuis plus que 15 ans. Notre produits sont sans plomb et de qualité alimentairec'est-à-dire que notre produite sont ecologique et bon pour la santé.
Pourquoi nous choisir comme partenaire
La chaîne de notre bureau autour de monde: Pour un importeur des fois c'est stressant et dificile de faire confiance sur un fabricant situé dans la pays etranger parce-que parfois il y a la barrage de culture et launge alors pour votre reference et service nous avons installer notre bureau locale enAllemagne, Hollande et Canada.
Bois de confiance, légal et assure: Comme nous sommes le fabricant responsible de L'Inde, prendre soin de la nature est notre objectif principal, c'est pourqoi notre bois est suffisamment cultivé enfin de produire une œuvre d'art.Vous pouvez nous demander un certificat et une autorisation à n'importe quell moment.
100% de production d'interne: Notre produits sont fabriquée interne soit la production du bois soit la ferronnerie, chaque morceau de meuble est fabriquée dans notre usine.Nous avons notre site d'usinage et d'assemblage séparée, A la fin nous avons la site séparée pour verifié toute les notre produits.
Choix des options de bois: Nous maintenons assez destock de bois comme nous sommes un de grande fabricant de bois de L'Inde. Nous avons plusieurs choix de bois comme -: chêne blanc, Beachwood et Chêne sauvage sont toujours en stock. Bois de manguier, bois d'acacia, bois de sheesham. Nous achetons bois par les vendeurs autorisés par le gouvernement.
Nous pouvons livrer la commande personnalisée complète: Nous vous servons comme vous le souhaitez, depuis la début de commande soit la design, emballage et livraison jusqu'à votre porte.
Garantie de Qualité: Ca c'est la bute principal de notre entreprise de furnir ce que les clients attendre. Notre responsibilité se ternime pas ici aprés vendu les produits, Nous somme toujours en contact et mis a jours pour notre produits meme si vous avez vendu les produits aux vos clients.
Relation commérciale forte à durée pour des années: Nous comptent sur les relation forte pour des années et nous espérons de servier les clients pour longtemp plusieurs fois et satisfait notre clients.
Coordonnées: -+91 7062626212. Veuillez nous contacter afin de vous servier avec plasir