Industrial Furniture Manufacturers
Industrial furniture will last you the test of time and give you ample opportunities to save money on other things; this is perhaps why they are loved and chosen over others. Purewood stands as one of India's largest industrial furniture manufacturers and exporters. We offer a fine line of furniture that will add class and glamour to your furniture requirements.
"Timeless elegance, handcrafted wooden furniture."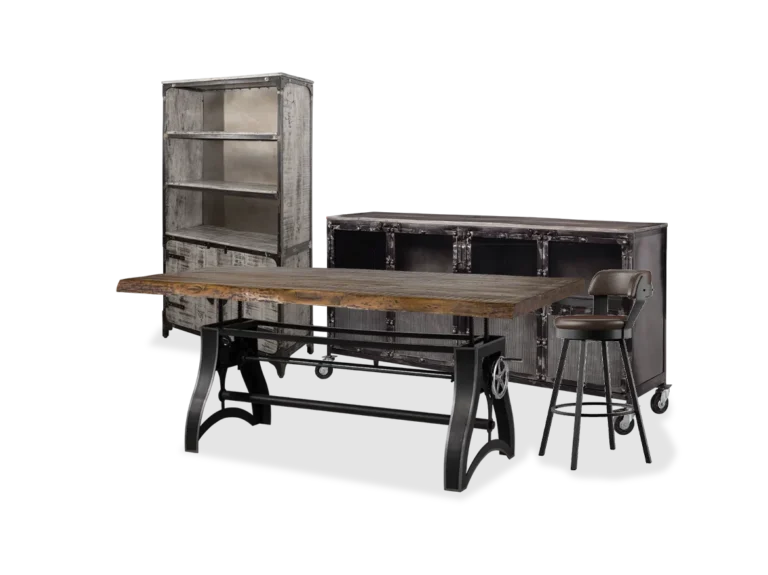 FULLY CUSTOMIZED FURNITURE AT YOUR DOORSTEP!
Get 3D drawings of each furniture set or product before execution
Choose from wide variety of finishes available
Get furniture delivered at your doorstep. 
BEST INDUSTRIAL FURNITURE MANUFACTURERS IN INDIA
There is so much reason why you shouldn't leave anything to chance when selecting the best industrial furniture for your homes, office, and outdoors outlets. Well-crafted furniture will last you the years of use and add that needed elegance to your space as you thrive on it. While India is home to various industrial furniture manufacturers, a name that stands tall on the list is Purewood. This is no surprise as Purewood has a penchant for excellence, owing to the numerous products they keep dropping in the market, to the amazement of their customers and the delight of buyers. Purewood has a rich experience that spans two and a half-decade of proven excellence, and we have blessed homes with the best furniture collections in every category. While the focus is on the Indian market, Purewood has moved to establish a strong presence in Europe and North America, which competitors consider impossible. Our products are exported to Germany, French, the United States, Canada, and other European Union (EU) countries. We have liaison offices in these countries, which shows we have an identity. In addition, Purewood has the best after-sales services you can dream of, and purchasing your products at Purewood, is seamless.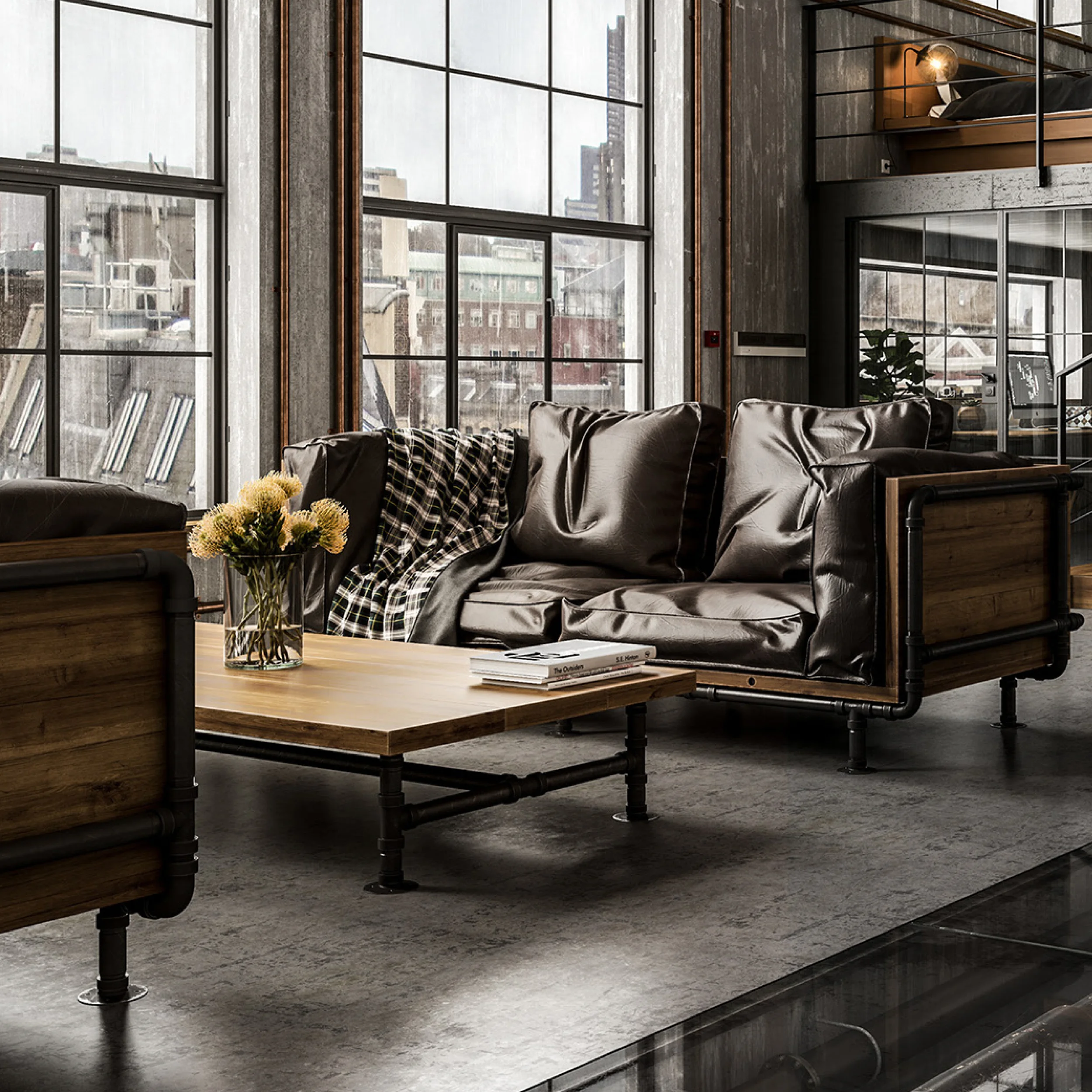 Industrial furniture designs are favored for their exceptional durability, resistance to fading over time, and prolonged usability. Many argue that they outlast even wood furniture, making them the reigning champions in their field. Furthermore, industrial furniture boasts environmental sustainability, posing no harm to the planet, and offering easy assembly when relocating. All in all, industrial furniture sets a remarkable example of longevity and eco-friendliness.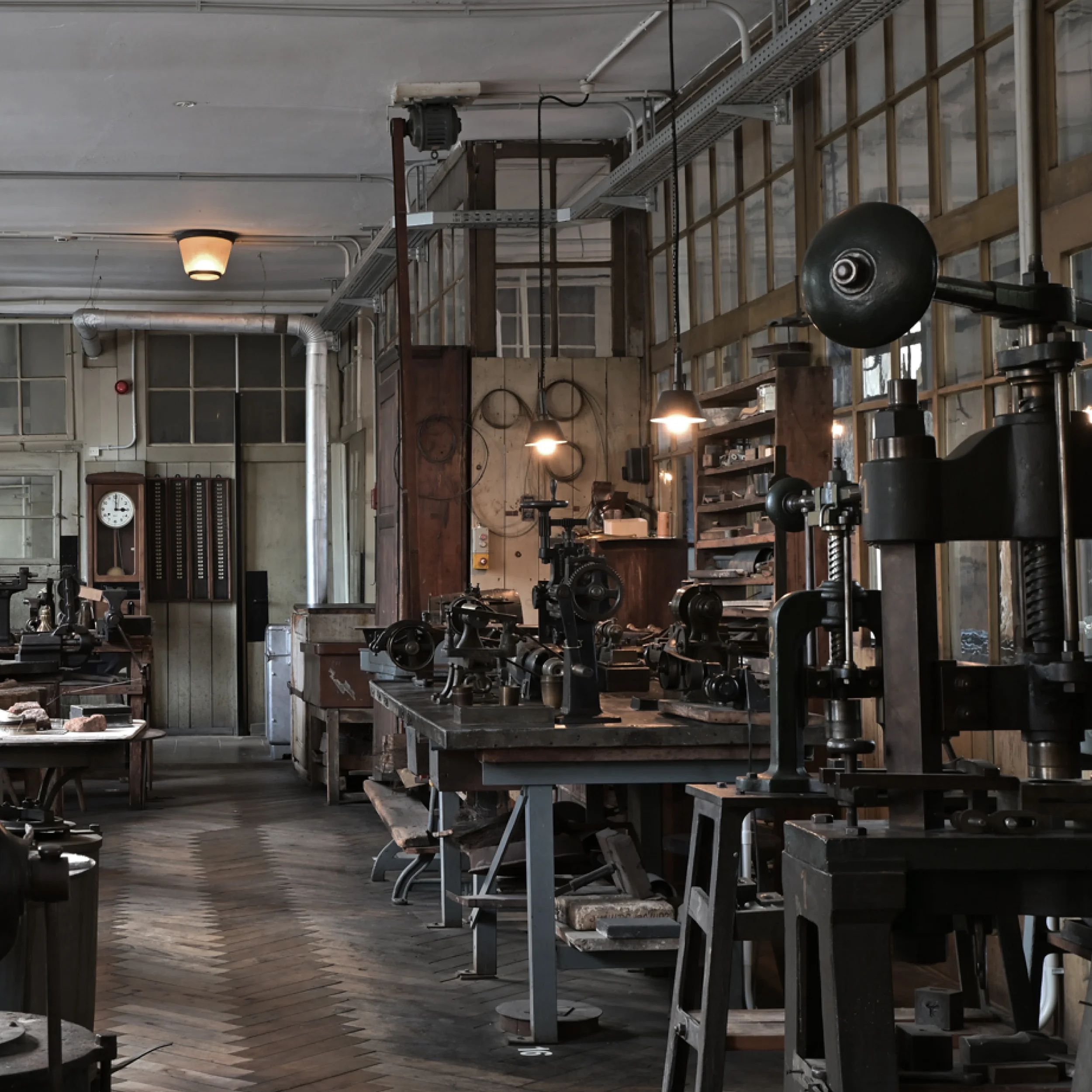 OUR BEST-SELLING INDUSTRIAL FURNITURE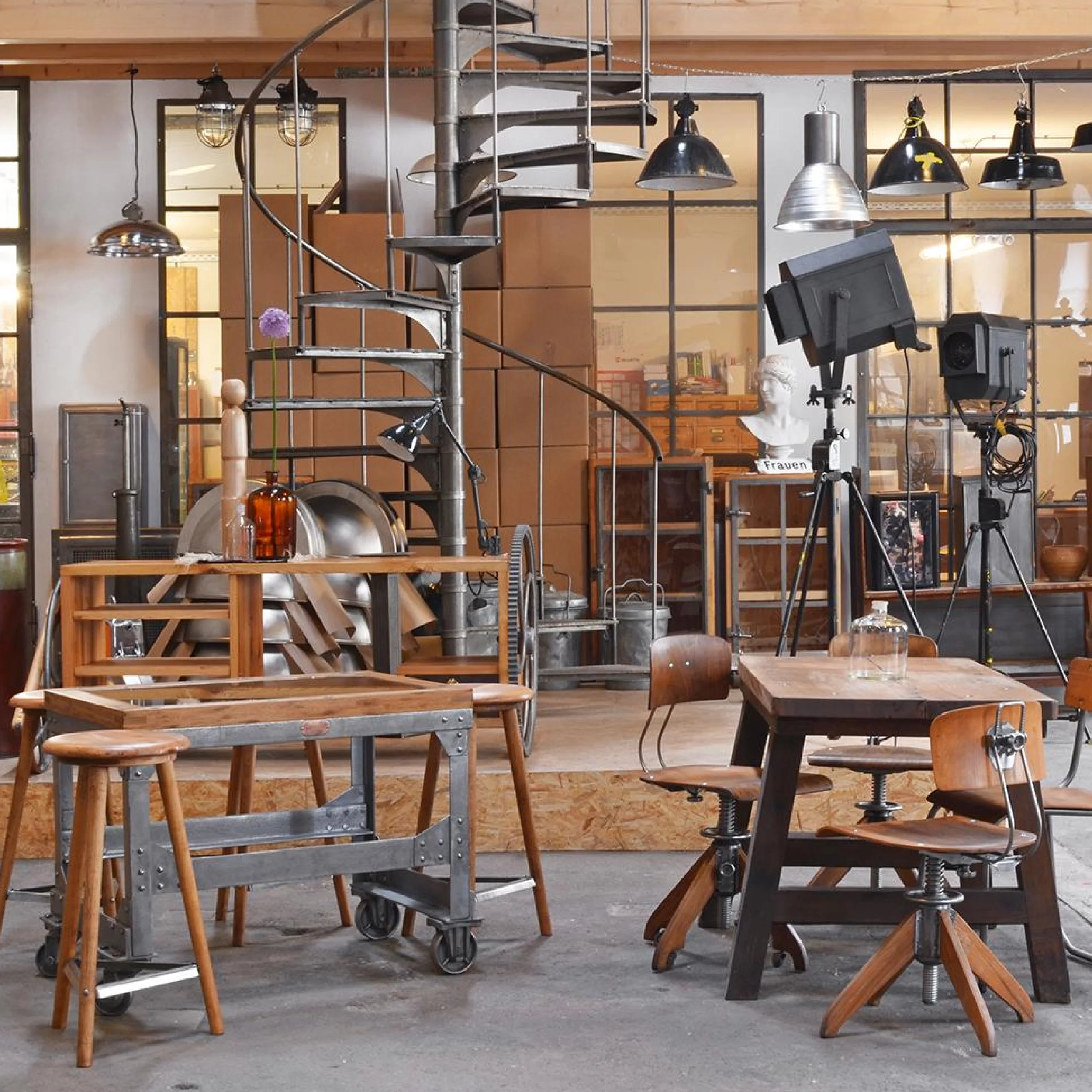 CUSTOMIZATION AND SUPPORT
We know this industry, we can tell what products are best for your homes, and this technical know-how has separated us from other competitors. And we offer customization, an option that is rare to come by. We can take your orders, craft projects that match these needs, and deliver them to you with our in-house products. Our after-sales support makes it to the list, as another fantastic reason why Purewood is chosen ahead of others.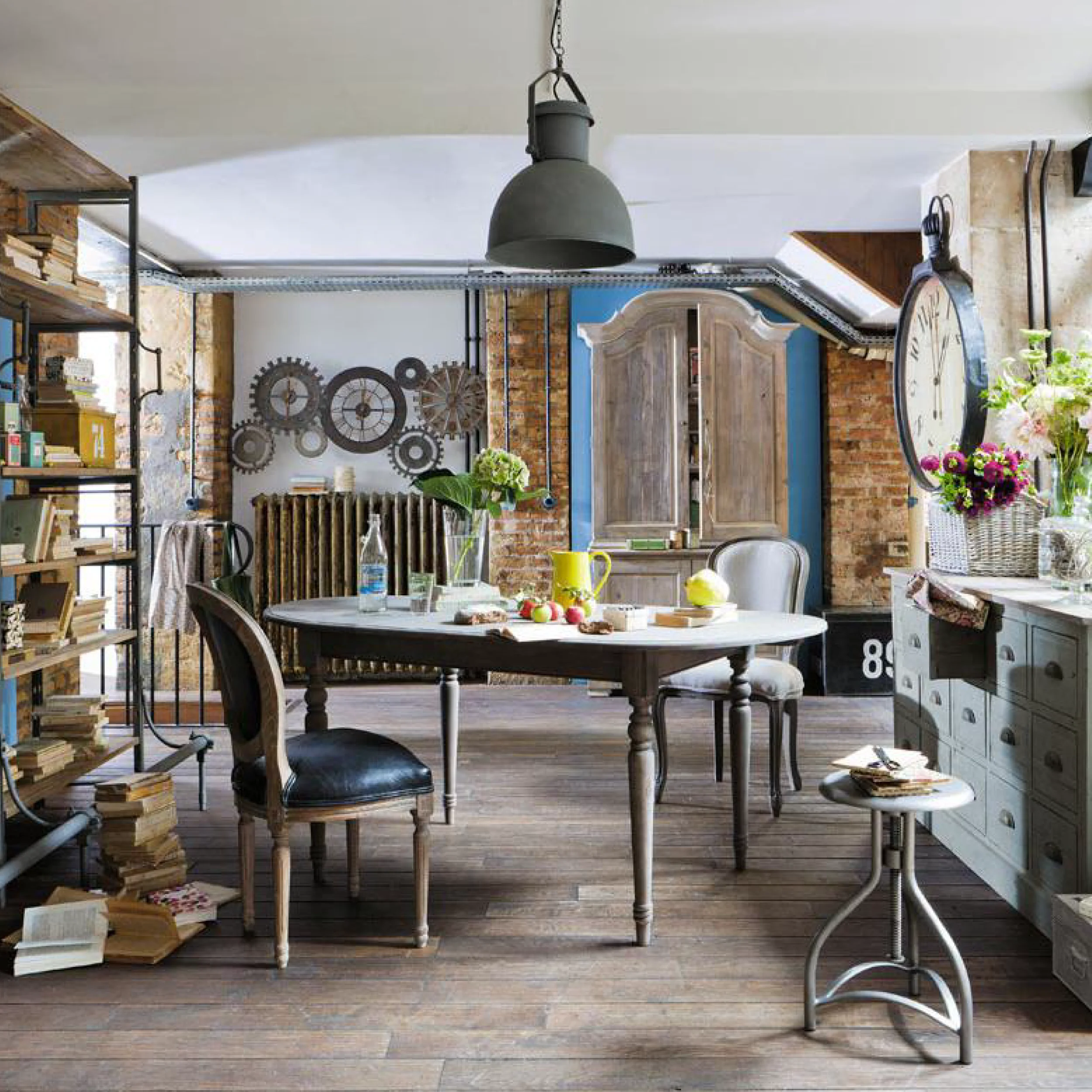 Wholesale Industrial Furniture Manufacturer from India
Our 120,000 square feet production factory makes it easy for Purewood to stand as one of India's largest industrial furniture manufacturers. We are top of the game, constantly pushing beyond our boundaries. With experience on our hands, we are changing the numbers for Indian furniture export. Purewood is a major industrial furniture exporter to countries such as Germany, French, the United States, Canada, and other European Union (EU) countries. We already have liaison offices in these countries and a massive presence that makes us stand tall on the list of big players in the furniture space. So you are in for a real deal when you buy from Purewood. With 26 years on the books, we know this industry at our fingertips, and we offer the best services for you at your disposal. Purewood offers prompt delivery and customization, features that are rare to come by, and our products are produced in-house.
Industrial Furniture Design And Collection
While the furniture space is taking on a shape of its own as brands are constantly trying to influence the market with projects that get the trend, a brand of furniture that seems not to fade with time is industrial furniture. They are rock solid and preferred since they have the concept of durability built in them. We are not limited to the industrial furniture space offerings; there is so much to get and so much to deal with. We have a rich list of industrial furniture design and styles to select from, and this list is constantly updated to give you the best in every category, from industrial dining tables to office tables, bar stools, chairs, and bookshelves. The list is not exhaustive; we have just enough to fill your space and give you the best offering at every point. We have been in this business area for years now, and we are prepared to give you the best just when you need it.
Industrial Dining Tables
At Purewood; We have amazing collections of industrial dining tables. We strike a perfect balance between classy and beautiful. The dining should be a mix of the two; it ought to be beautiful and show a class of royalty, which we offer you at Purewood.
Industrial Coffee Tables
You surely want to spoil your visitors with your rich furniture knowledge when they visit, and this is why we are particular about how your coffee tables should turn out. They are no ordinary furniture accessories; they define the seating room and other environments. At Purewood, we are concerned about details.
Industrial Bar Stools
What is the deal about bar stools? Some will say anything can go; these are bar stools. At Purewood, something great must go; what works in the details is our most important feature, we design the finest collection of industrial bar stools across India, and we are noticed for our work.
Industrial Chairs
Chairs should be comfortable and durable; nobody likes fixing the same need repeatedly. This is our notion of how industrial chairs should be, and we put this notion to work to give you a refined experience. Our industrial chairs are comforting and durable on the go.
Industrial Bookshelves
When you opt for an industrial bookshelf, you are surely settling in for the best, as industrial furniture designs are known to last years of use. This assertion is only true for an industrial furniture manufacturer like Purewood that knows its onus; others can throw anything at you. Our industrial bookshelves are crafted with you in mind.
Industrial Cabinet
A good cabinet design should feature industrial collections as part of the things that make it work. And we are here to meet this need; our industrial cabinets are framed with pure industrial materials; this way, you can go to bed as your worries about the years your cabinet can last are completely eradicated.
Our team of experts is dedicated to helping you find the best quality furniture at affordable prices. We offer a wide variety of styles and finishes to choose from, and we are always happy to discuss your specific needs. You can call us to discuss your queries, or you can visit our showroom to see the art behind manufacturing every piece.