Barber Furniture Manufacturers
Looking for renovating, remodeling, or simply adding style to your barbershop? Purewood has got your worry and tension, we have premium handcrafted barber furniture based on early years' furniture that will transform your barbershop into a true barber experience! The Classic Line, Vintage Line, and Barber chairs are all available in our Products area.
"Timeless elegance, handcrafted wooden furniture."
FULLY CUSTOMIZED FURNITURE AT YOUR DOORSTEP!
Get 3D drawings of each furniture set or product before execution
Choose from wide variety of finishes available
Get furniture delivered at your doorstep. 
BEST BARBER FURNITURE MANUFACTURERS IN INDIA
Barber furniture manufacturing is one of the trickiest furniture choices, but at Purewood you can easily get a list of Barber furniture manufacturing styles and designs to suit your needs. However, we do consider the company brand image when coming to choose a furniture set, because we need durability and feasibility in the furniture set.  Purewood has been in the Barber furniture manufacturing business for the past 25 years, and this counts when experience is the biggest take home on the table. Purewood offers the best quality wooden barber furniture be it chairs, cabinets or whatsoever. Scroll down to know more and buy the most effective and durable Barber Furniture from the best barber furniture manufacturers in India.
Wooden furniture is picked for their durability, as well as the class and appearance of the furniture, and they last a long time. Many people believe that wooden furniture is the best bet and it should be the king of your barber shop.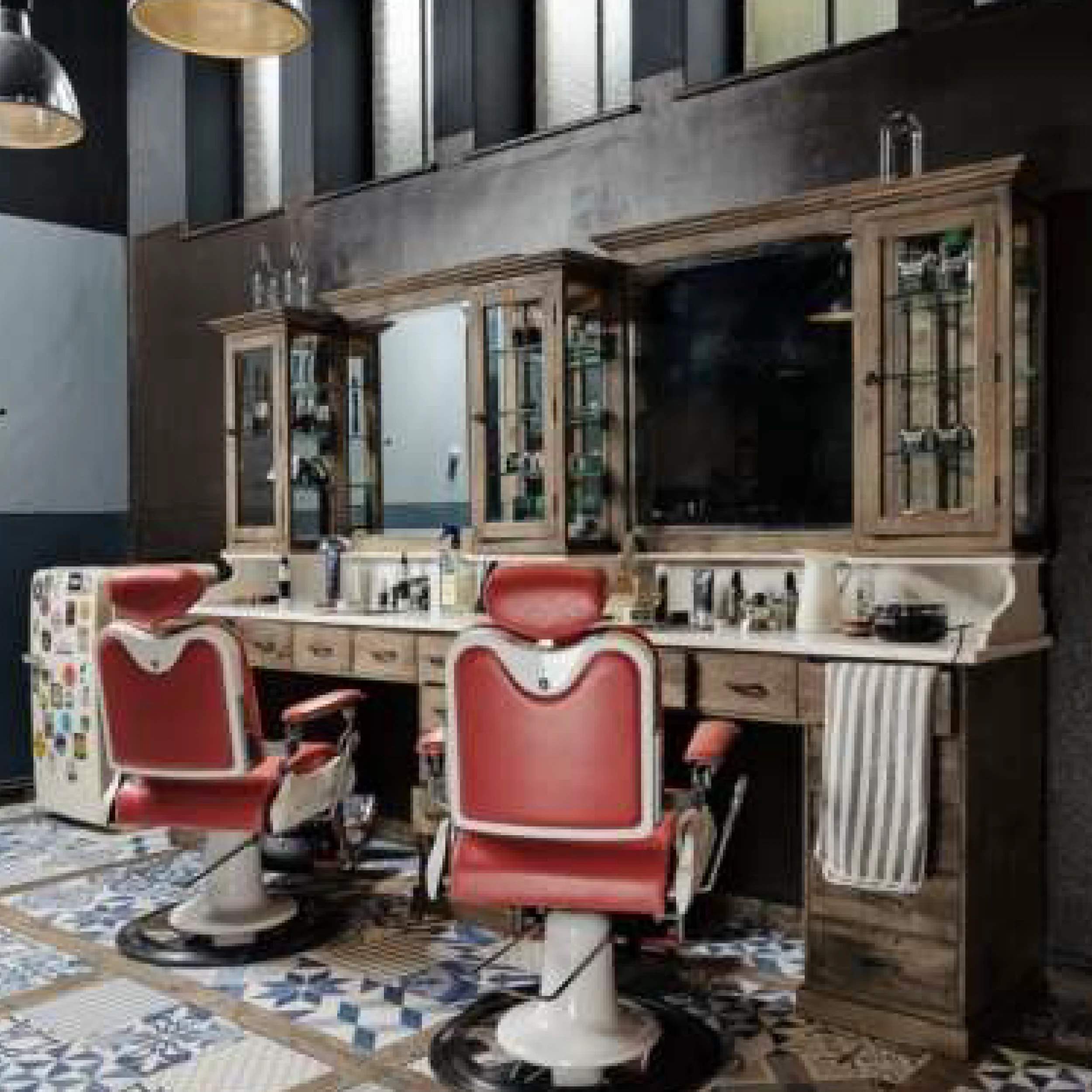 OUR BEST-SELLING BARBER FURNITURE
Barber furniture modeled by early-nineteenth-century furniture. Traditional sandblasted oak wood with a natural, antique, or wenge finish and a brown or white marble top. Barbersets, Counters, and (display) Cabinets are all part of the Classic Series. Explore our Classic Collection. Allow the good old days to return with this vintage barbershop furniture. Mango wood with an antique brown finish and a distinctive white marble elevation piece on top. Barbersets and Counters are available in the Vintage Series. Barbersets, Counters, and (display) Cabinets are all part of the Vintage Range. Explore our Vintage collection, which was inspired by the barber chairs of the early twentieth century. Steel frames with luxurious leather seats. A distinctive design with vibrant leather. An excellent addition to your barbershop.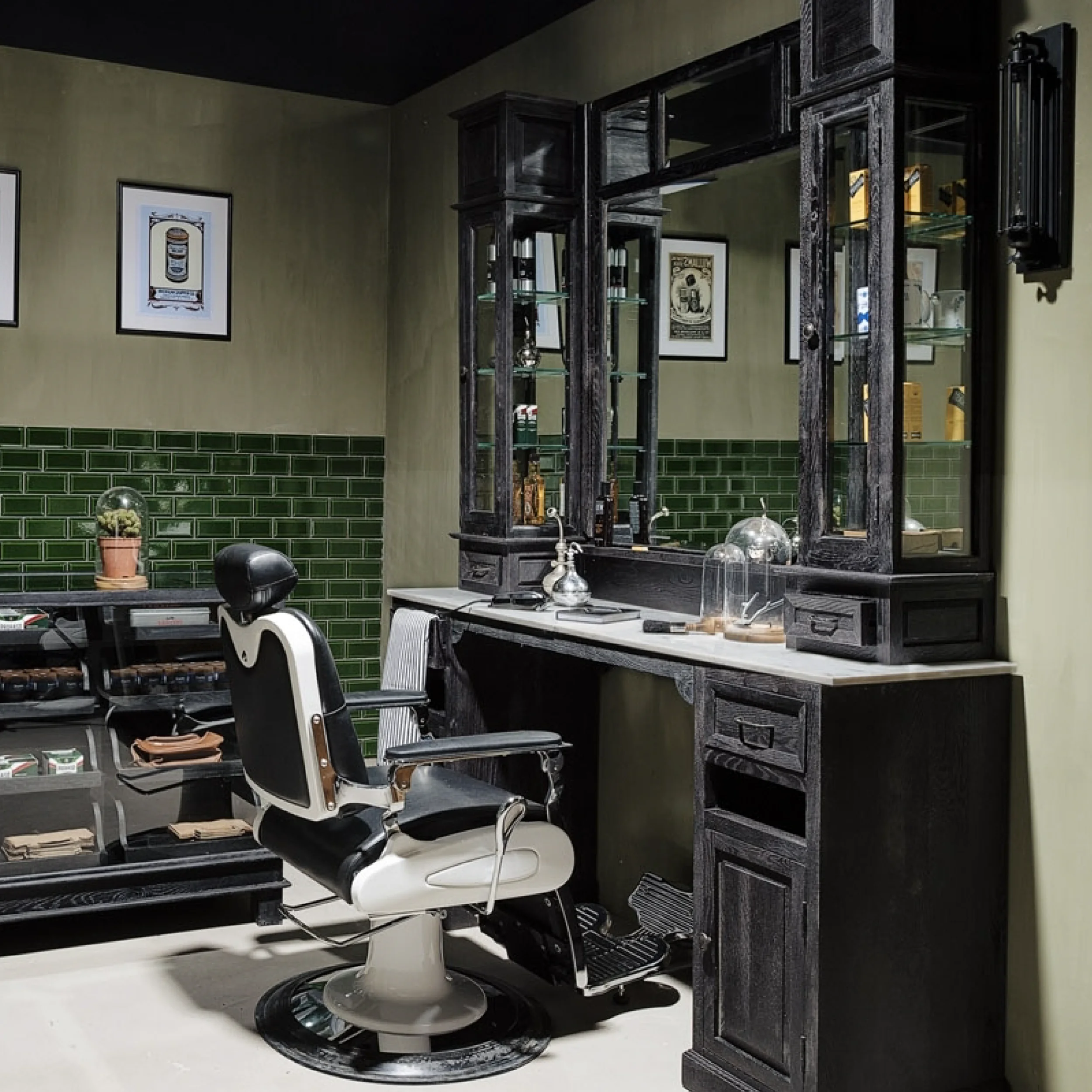 Looking to transform your barber shop into an inviting environment for grooming and relaxation? Look no further than our luxurious collection of Custom Barber Furniture, designed to blend aesthetics with functionality for maximum customer satisfaction. These handcrafted pieces have been expertly chosen to enhance the experience at any barber shop.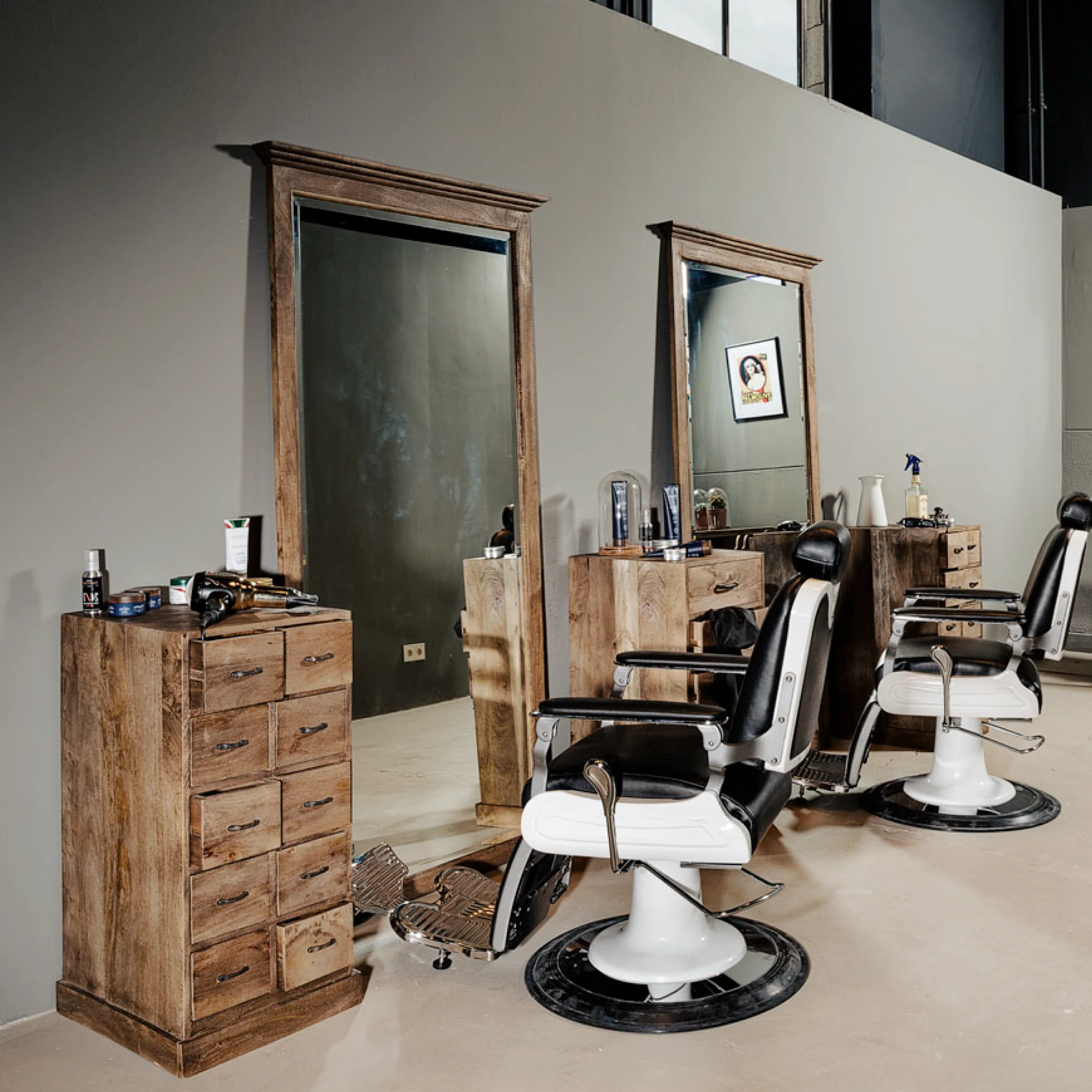 Our team of experts is dedicated to helping you find the best quality furniture at affordable prices. We offer a wide variety of styles and finishes to choose from, and we are always happy to discuss your specific needs. You can call us to discuss your queries, or you can visit our showroom to see the art behind manufacturing every piece.